To contact camp directly regarding last-minute changes to arrival or pick-up plans, call Lindsay at 858-776-7117 (Sunday noon through Friday noon only) or Cliff at 206-963-9047. For non-urgent matters, please call or send an email message to the office.
NORTHWEST SOCCER CENTRAL OFFICE
Mail
Northwest Soccer Camp
10003 N. Division St. Ste 100
Spokane, WA 99218
Email
[email protected]
Phone/Fax
425-644-0470 – local
1-800-406-3926 – toll-free
509-467-6289 – fax
NORTHWEST SOCCER FUND
Scholarship Donations
Northwest Soccer Fund
6830 NE Bothell Way, Ste C447
Kenmore, WA 98028
Stay Connected with Northwest Soccer Camp!

Like us on Facebook!
facebook.com/NorthwestSoccerCamp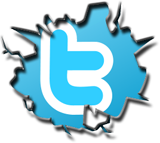 Follow us on Twitter!
twitter.com/nwsoccercamp