Click on the name of one of our coaches or staff below to learn more about them.
[accordion autoclose="true" openfirst="false" openall="false" clicktoclose="true" scroll="true"]
[accordion-item title="Paul Barron"]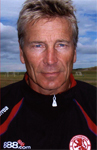 Hometown: Woolwich, London, England
GK Trainer for several English Premier League clubs, including Aston Villa, Middlesbrough, Newcastle, as well as England's youth program advisor and special trainer for the Australian National Team.
One of the top goalkeeper coaches in the world. Trained Sounders FC keeper Kasey Keller, Wolverhampton's Marcus Hahnemann, England's David James, Australia's Mark Schwarzer and more.
Paul has over 30 years at Northwest Soccer Camp. He is one of the most respected goalkeeper coaches in the world.
A longtime professional player in the English leagues. Starting with Wycombe, Slough Town and Plymouth Argyle before moving on to one of the biggest clubs in Europe the Arsenal Gunners. He had further stops at Crystal Palace, West Bromich Albion, Queens Park Rangers and Welling before ending his playing career with Cheltenham in 1992.
Paul took over the goalkeeping coach duties at Aston Villa starting in 1993 where he remained until the summer of 2001. While at Aston Villa he was also contracted to do coaching for Coventry, Queens Park Rangers and West Bromich Albion.
Paul has worked with virtually all of the top goalkeepers from the Northwest, including former Seattle Storm star Jeff Koch, All American Jeff Storrs, Marcus Hahnemann of Wolverhampton and current Sounders keeper Kasey Keller.
[/accordion-item]
[accordion-item title="Edu"]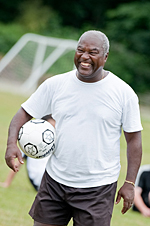 Edu appeared on to the Brazilian soccer scene when he signed his first professional contract with Santos FC, Pele's club, at the age of 16. By the time Edu was 17 he had already joined the Brazilian national team and was on his way to his first world cup (England 1966) as the youngest ever player to go to a World Cup.  Four years later, Edu was a member of Brazil's 1970 World Cup championship squad (Mexico).  Edu's third and final world cup appearance with Brazil was in 1974, in Germany, where Brazil finished fourth in the tournament.
Edu was a teammate of the great Pele with Santos FC for thirteen years.  Together they were one of the most feared duos in the game, and scored over 1500 professional goals combined.  Many of the goals that Pele scored over the years were assisted by Edu, and vice versa.
Edu has been devoted to the game all his life and continues to play in celebrity and charity games all over the world.  He also runs a youth soccer academy in Sao Paulo, Brazil.  His love and devotion to  the game makes him a big hit with youth players all over the world.  Edu has been a visitor at NSC since the year 2000.
[/accordion-item]
[accordion-item title="Dr. Kenneth Foreman"]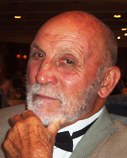 Hometown:
Residence:
Kona, Hawaii
College:
Universit of Southern California
NCAA All American
USC Wall of Fame
14 US International Track & Field Teams
Olympic Teams in 1980 & 1988
USA Track and Field Hall of Fame 2009
Dr. Ken Foreman, World record holder andNCAA All American at USC, where he earned his doctorate and is a member of the Wall of Fame, has been selected to coach 14 US International track and field teams, including the Olympic teams in 1980 and 1988. An exercise physiologist, Ken has worked extensively in the development of field tests to identify individuals having significant athletic potential.
More recently, Ken developed a modified field test to evaluate speed-quickness and power, essential elements for elite performance in soccer. All participants in the NSC Elite Program are tested under field conditions.  Test results are evaluated and individual-specific prescriptions for enhanced performance are prepared for each program participant. Explanation, exploration and individual supervision also are integral components of the Speed and Explosion program.
[/accordion-item]
[accordion-item title="Marcus Hahnemann"]
Hometown:
Seattle, WA
Residence:
Seattle, WA
College:
Seattle Pacific University
Current Club: Seattle Sounders FC
Over 300 appearances in 13 years in England for Fullham, Reading, and Wolverhampton
Nine caps for U.S. National Team and member of 2006 and 2010 World Cup squads
Played for A-League Sounders from 1994-96, helping them to league title in 1996
[/accordion-item]
[accordion-item title="Rob Searl"]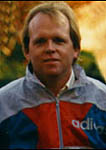 Hometown:
Rochester, NY
Residence:
Rochester, NY
College:
Ohio Wesleyan University
Head Coach – St. John Fisher College
USSF "B" license
Director of Fast Feet Soccer Training
Collegiate Head Coach for over 25 years
1998 NCAA Division III National Champion
Rob has been a college men's soccer coach in the Rochester, NY area for 24 years. He is currently the head soccer coach at St. John Fisher College. Since coming to Fisher, coach Searl's teams have been ranked in the top ten in the New York region perennially.
Coach Searl is the founder and director of Fast Feet Soccer Training, featuring camps, clinics, and instructional leagues in upstate New York. Fast Feet is entering its 29th year, instructing over 750 boys and girls annually on moves with the ball, tactics, and team play.
Rob Searl is a USSF licensed coach, former two time all greater Rochester player, and played college soccer at nationally ranked and 1998 NCAA Division III National Champion Ohio Wesleyan University.
Along with his Fast Feet Soccer School, Coach Searl has been a senior staff coach at Northwest Soccer Camp and has taken teams from New York and Washington state to Europe on several occasions.
Sometimes mistaken for Elton John, Rob does an excellent Bob Newhart impression.
[/accordion-item]
[accordion-item title="Sergio Soriano"]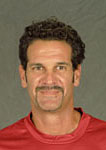 Hometown:
Miami, FL
Residence:
Arlington, WA
College:
Seattle Pacific University
Director of Fast Feet Soccer Training
1978 NCAA Division II National Champion
Sergio has been on the Northwest Soccer Camp staff for over 2 decades.
Sergio returned to Barry as an assistant coach in 1998 after a successful stint as the Buccaneers' head coach from 1986-87. As an assistant to Steve McCrath, he worked with keepers for both the men's and women's programs.
In two years as the Bucs' head coach, he compiled a 13-12-4 overall record. In 1986, he guided the Buccaneers to a 6-9-1 record and then posted a 7-3-3 record in 1987.
Sergio graduated from Miami Beach High School in 1978 where he was a four-year letter winner and all-county soccer player. He then attended Seattle Pacific University where he was a four-year starter. In 1978, he helped the Falcons to the NCAA Division II Championship and earned All-Far West honors in 1980 and 1981. He still holds several records at SPU, including saves in a half (8), season (121) and career (397).
He played in 93 games over his four-year career as a Falcon, recording 42 shutouts and posting 0.84 goals against average.
In 1986, he received his master's degree in physical education from Florida International University. Sergio also teaches physical education.  He and his wife Martha have four children, Alexa, Gigi, Star and Sage.
[/accordion-item]
[accordion-item title="Jean Paul (J.P.) Verhees"]
Hometown:
Helmond, Holland
Residence:
Santa Barbara, CA
College:
Westmont College
Assistant Coaching Director Honolulu Bulls
USSF "A" coaching license
Swiss Soccer Federation International "B" license
Royal Dutch KNVB Certificate
NSCAA National Youth coaching license Level 5-6
1972 National Champion, Westmont College
Former Assistant Coach for the United States Mens U20 National Team
J.P has been coaching at Northwest Soccer Camp for over four decades. Each year he brings a higher level of enthusiasm, coaching insights and love for teaching the game of soccer to kids.
J.P. has over 25 years of coaching experience with 10 years at the University of San Francisco (1990-2001), an NAIA National Championship with Westmont College, and two final four appearances with the University of California at Berkeley, and the US Olympic Development Program.  He holds national coaching licenses in the United States and Switzerland.
J.P. began his playing career as a youth in Holland for Helmond Sport/Sports Club of Helmondia and continued with collegiate soccer at Westmont College where his team won the National Championship in 1972. He also played professionally in the NASL with the LA Aztecs and in the ASL with the Connecticut Yankees and Santa Barbara Condors.
J.P. finished high school in Europe and speaks Dutch, German, and English. He is also an accomplished international author. He has written several instructional articles and books and narrarated a Dutch soccer film. His 1981 soccer instructional book, Soccer: Do You Know the Rules?, is currently in its second edition.
[/accordion-item]
[accordion-item title="Office Manager – Sandy Liddle"]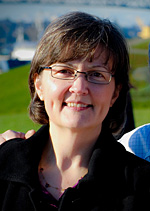 Hometown:
Seattle, WA
Residence:
Lake Forest Park, WA
College:
University of Washington
Friendly and caring, Sandy enjoys helping families with questions and registration, as well as providing administrative support to the camp staff.
[/accordion-item]
[/accordion]