Click on the name of one of our directors below to learn more about them.
[accordion autoclose="true" openfirst="false" openall="false" clicktoclose="true" scroll="true"]
[accordion-item title="Director of Programs – Lindsay Gomula-Kapek"]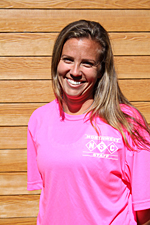 Hometown:
San Diego, CA
Residence:
Seattle, WA
College:
University of Portland, Alliant International University
BA International Business, University of Portland
Masters in Teaching, Alliant International University
Lindsay currently teaches middle school math at Villa Academy and has been teaching since 2006. She loves working with kids and has over 10 years experience in soccer camps.
[/accordion-item]
[accordion-item title="Director of Coaching and Team Training – Steve McCrath"]
Hometown: Seattle, WA
Residence: Miami, FL
College: Seattle Pacific University
 Head Coach: Barry University 1998 to present
USSF "A" coaching license
1986 NCAA Division II National Champion
1992 King County High School Coach of the Year
4-Year Letterman
Steve "Seve" is a lifelong fixture at Northwest Soccer Camp first as a camper and now as a staff member.
With over a decade at the helm of the Barry University men's soccer program, Steve McCrath is one of the top coaches in collegiate soccer. Entering his 17th season with the Buccaneers, McCrath has compiled an impressive 183-85-29 record to make him the winningest coach in Barry history and the third winningest active coach in the Sunshine State Conference with a .666 percentage. McCrath has been named Sunshine State Conference Coach of the Year four times during his tenure with the Buccaneers in 1998, 2000, 2002, and his latest coming in 2010. He's also been named South Region Coach of the Year, coming in back-to-back seasons during the 1999 and 2000 campaigns.
With eight appearances in the NCAA Tournament including three straight from 2009-'11, the Bucs are no strangers on the NSCAA national poll. Since 1992, Barry has ranked in the Top 20 13 times. Since his first season in 1998, McCrath has led his team to eight NCAA Tournament appearances. In 1999 and 2000, the Bucs were selected to host the NCAA National Finals and finished runner-up to Cal State- Dominguez Hills in 2000 after a four overtime loss.
Since 1999, the Bucs have claimed 19 All-America awards. Alen Marcina, the Bucs' all-time leading scorer, earned three from 2000–02. In 2010, the Bucs set a program record as four players picked up All-America awards, including SSC Player of the Year Sascha Koettig, forward Mark Anderson, defender Joe Conkleton and keeper Johnny Rodrigues. In 2011 Anderson also earned SSC, South Regional and National Player of the Year honors for Division II.
In all, McCrath has coached 50 All-SSC picks, seven SSC Players of the Year, two SSC Freshman of the Year recipients, 27 NSCAA All-South Region picks, four Daktronics All-South Region selections and all 12 of the Bucs' NSCAA All-Americans.
The Bucs posted undefeated seasons at Buccaneer Field in 2001, 2003 and 2011, winning 11 matches at home in 2003 to establish the school record. Overall in the friendly confines, McCrath has a 71-18-7 mark for a .776 winning percentage.
Several McCrath disciples have gone on to play professionally, including Marco Velez, Marcina, Mark Anderson, Jacobi Goodfellow, Andy Hylton, Greg Jehs, Devala Gorrick, Alonso Alamo, Andres Perez, Alex Chorinos and Jon Samford.
A highly decorated player and coach, Steve was a four-year letterman at Seattle Pacific. He helped the Falcons to the 1986 NCAA Division II national championship and was captain of the 1989 squad. As a senior, he earned first team NCAA Division II All-Far West Region honors. During his four career at SPU, the Falcons recorded a 60-20-8 overall record and advanced to NCAA post season play three times.
He also played professional soccer with the Seattle Storm of the Western Soccer League and later signed on with the indoor Milwaukee Wave of the National Professional Soccer League. In 1993, he led Murphy's Pub to the U.S. Men's Amateur national cup championship, starting as a defender. McCrath also toured with Athletes-in-Action to South Africa in 1996.
After graduating from SPU, he became an assistant coach at Pacific Lutheran University prior to becoming the head coach at Inglemoor High in the Seattle area. In his six seasons with the Vikings, he compiled a 63-25-13 overall record and a 48-17-7 mark in league play, was named 1992 King County High School Coach of the Year, and led Inglemoor to the state playoffs twice.
Steve, who holds an "A" coaching license from the United States Soccer Federation and also an NSCAA premier license, has also served as a coach for Washington's Olympic Development Program for five years.
He earned his bachelor's degree from Seattle Pacific in Communications in 1990 and received a master's degree in Sports Administration in 1993, also from SPU.
[/accordion-item]
[accordion-item title="Director of Coaching – Paul Mendes"]
Hometown:
Sao Paulo, Brazil
Residence:
Coupeville, WA
College:
University of Washington
Currently teaching at Coupeville High School, Whidbey Island
Cascade League Coach of the Year with Coupeville High School 2009.
5-time KingCo Coach of the Year with Newport High School – 1984, 1989, 1992, 1998, 2003
Assistant Coach at Seattle Pacific from 1986-1995
NCSC All-Conference Player 1973, 1974, 1976
4-Year Letterman at University of Washington
Drafted and signed by Seattle Sounders in 1977
One of the most respected high school coaches in the area, Paul coached at Newport High, his alma mater, for 24 years. He guided the Knights to numerous achievements over the years. They were KingCo Champs in 1984, 1989, 1990, 1991, 1993, 1994, 1998, 2000, 2003, 2004. At the state level they were quarterfinalists in 1990 and 1995, runners-up in 1989 and 1998. Paul's first year as coach, 1982, they captured the State Championship, as they did again in 2003. He has been honored as KingCo coach of the year five times.
Paul also served as Head Coach and Athletic Director at the Seattle Academy of Arts and Sciences from 1984-1992.
At the college level he was assistant at Seattle Pacific from 1986-1995 helping the Falcons to National Championships in 1986 and 1993. He also served as an assistant to Frank Gallo and the University of Washington in 1981.
Paul had a promising professional playing career cut short by a serious broken leg in his rookie year of 1977 with the Seattle Sounders. Paul returned to the team in 1978 but retired at the end of the season as a result of lingering complications.
Paul had an outstanding college career at the University of Washington as a four-year starter and three-year All-Conference performer.
Paul is currently a teacher at Coupeville High School on Whidbey Island.
[/accordion-item]
[accordion-item title="Director of Coaching – Tami Perkins"]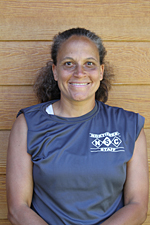 Hometown:
Seattle, WA
Residence:
Vancouver, WA
College:
Western Washington University
 Head Coach: Hudson's Bay High School Girls
3 time All-American
Tami is returning for her 19th year at Northwest Soccer Camp. Graduating from a camper to a staff member in the summer of 1986, she has been a fixture at camp ever since.
In addition to her coaching duties, Tami spent the 2001 summer playing for the Portland Rain in the W-League. In 2000 Tami led the Pacific Coast Soccer league in scoring on the way to leading the Rain to the League title.
Tami is currently the Girls Varsity Coach at Hudson's Bay High School in Vancouver. She has held the post since 1992. From 1992-1998 she was also the Boys Varsity Coach.
Tami began coaching after a standout career at Western Washington University where she was a three time All-American.
[/accordion-item]
[accordion-item title="Director of Sports Medicine – Erik Moen"]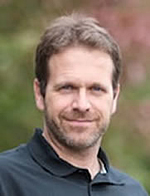 Hometown:
Richland, WA
Residence:
Kenmore, WA
College:
Pacific Lutheran University, University of Washington
BS in Biological Research from Pacific Lutheran University
Physical Therapy Degree from University of Washington
Founder Corpore Sano, a nationally recognized physical therapy clinic
Editor/Contributor to several sports publications
Enjoys soccer, cycling, alpine skiing in his free time.
Erik is a national authority on bicycle biomechanics and injury intervention and prevention. His rehabilitation strategies utilize elements of keen biomechanical assessment, restoration of motion, coordination, and strength. Erik's extensive coaching experience in cycling, soccer, and skiing help in planning a successful return to one's sport. Erik received his Bachelor of Science in Biological Research from Pacific Lutheran University, and his Physical Therapy degree from the University of Washington. He is also an editor/contributor to several cycling publications. Erik enjoys road, cyclocross and track cycling as well as soccer and alpine skiing in his free time.
[/accordion-item]
[accordion-item title="Director of Camp Store – Denise Foreman"]
Hometown:
Seattle, WA
Residence:
Kona, HI
College:
Seattle Pacific University
Graduate Seattle Pacific University
Degrees in Physical Education/Biology
Member of the 1977 USA Track & Field Team
1979-Present Purser Delta Airlines
2001 Northwest Airlines Excellence Award
2010 Chairman's Nominee
Speed & Power Programs at NSC
Denise Foreman serves as the Executive Director of Northwest Soccer Camps and is no stranger to Northwest's resident camps. Together with her husband, Dr. Ken Foreman, a former US Olympic Track and Field Head Coach, she has conducted the Power and Explosion programs for NSC's Elite Weeks since their inception. In addition, she still holds three world records in Master's competition . . . which is really crazy because she looks like she just got out of college! Indeed, she garnered honors as an All-American hurdler in her undergraduate days and further honed her skills as a member of the United States Track & Field Team.
[/accordion-item]
[/accordion]