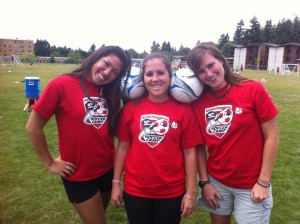 Northwest Soccer Camp offers several employment opportunities for passionate, soccer-loving individuals. It is crucial that every staff member demonstrates a passion for the game. Most importantly we must take advantage of the opportunity we have to make a positive impact on every child's life!
Employment opportunities exist in the following areas:
Resident Camp Coach
Day Camp Coach
Program Director
Program Assistant
Counselor
Athletic Trainer
Field Maintenance Crew
Please return to this page after February 1 to apply for the 2015 season. Thank you.
Apply Online! Notification will begin in May and continue through June.