We've had some great coaches over the years.
Click on the name of one of our legacy coaches below to learn more about them.
Michelle Akers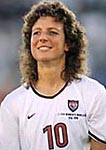 Hometown:
Seattle, WA
Residence:
Oviedo, FL
College:
University of Central Florida
FIFA Player of the Century
FIFA Order of Merit 1998
105 international goals
153 international caps
1996 Olympic gold medal winner
1991 World Championship Golden Boot winner
1991 World Championship Silver Ball winner
US Soccer Player of the year 1990, 1991, 1999
4 time All-American at Central Florida University
Michelle has enjoyed over 25 years involvement with Northwest Soccer Camp, starting as a camper in 1980. Michelle is arguably the greatest player in the history of women's soccer.
The all-time leading scorer in Women's World Cup history with 12 goals, she played a key role in the USA's 1999 Women's World Cup victory, scoring the clinching goal in the semifinal against Brazil and exhibiting inspiring play throughout the tournament that earned her the Bronze Ball as the third most valuable player named to the 1999 Women's World Cup All-Star Team.
Named U.S. Soccer's Chevrolet Female Athlete of the Year for 1999, the third time she has been so honored, but first since 1991.
Played in 20 matches for the USA in 1999, starting 18, while scoring six goals with one assist.
Became just the fourth player in the history of international soccer to score 100 career goals when she tallied against Portugal on Jan. 30, 1999.
Started 15 matches in 1998 and scored five goals with three assists in her return to the national team after taking most of 1997 off.
Received FIFA's highest honor, the FIFA Order of Merit, on June 7, 1998, at the XVth FIFA Congress in Paris, just prior to the start of the 1998 World Cup, for her positive contributions to the game.
One of only two women named to a special FIFA Commission by President Sepp Blatter to help shape initiatives for the future of soccer.
Also on the commission are Pelé, Franz Beckenbauer, Sir Bobby Charlton and Michel Platini.
Member of the Gold Medal winning U.S. Women's National Team at the 1996 Olympic games. o Started all five matches in the Olympics, scoring a crucial tying goal on a penalty kick in the USA's 2-1 semifinal victory over Norway.
Was injured in the opening game of the 1995 FIFA world championship in Sweden and did not play again until semifinal loss to Norway.
MVP of the 1994 CONCACAF Qualifying Championship in Montreal.
Leading goal scorer in the inaugural FIFA Women's World Cup in 1991 in China with 10 goals, including five in one game, to win the Golden Boot Award while leading the USA to U.S. Soccer's first-ever world championship.
She also received the Silver Ball Award given to the world championship's second-best player.
U.S. Soccer's Female Athlete of the Year in 1990 and '91.
Scored 15 goals in 24 games for the USA from 1985-90 before exploding for 36 goals in 26 games in 1991.
Four-time All-American at the University of Central Florida in Orlando, where she won the first Hermann Trophy.
Central Florida's Athlete of the Year in 1988-89, and offensive MVP in the 1987 NCAA Final Four.
Three-time All-American at Shorecrest High School in Seattle.
Lesle Gallimore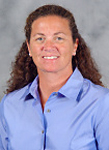 Hometown:
Redondo Beach, CA
Residence:
Seattle, WA
College:
University of California at Berkeley
Head Coach University of Washington
USSF "A" coaching license
NSCAA Advanced License
2000 Pac-10 Coach of the Year
Pac-10 leaders in all-time and conference victories
130 career coaching victories
Stability. That is what the "Dean of Pac-10 Coaches" Lesle Gallimore has brought to Washington since her hiring in 1994. She steadily built the Husky women's soccer team, transforming it into one of the nation's premier programs during her previous 11 years.
Gallimore enters the 2005 season atop the Pac-10 coaching charts in all-time (130) and conference (52) victories.
In 2004 , she directed UW to its best NCAA performance, a quarterfinal appearance that capped three consecutive shutout victories in the preceding rounds. The Huskies posted a 17-5-1 record en route to the Elite Eight.
Before coming to the UW, Lesle was the head Coach at San Diego State University from 1990-1993 compiling a 32-25-9 record. While at SDSU she also won the National Amateur tournament as a player and captained the West to the Olympic Festival gold medal in 1993.
Lesle served as an assistant at the University of California at Berkeley from 1986-1989, before that she was a four-time All American at Cal, leading the team to two Final Four appearances.
Monica Gonzalez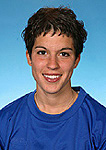 Hometown:
The Woodlands, TX
Residence:
Boston, MA
College:
Notre Dame
Mexican Women's National Team
29 National Team caps and three goals
Second team NSCAA All-American
Member of the 1999 Women's World Cup Team
Monica played for the WUSA Boston Breakers from 2002 – 2004 and is a member of the Mexican National Team.
WUSA: 
Selected in the 2nd Round (11th overall) in the 2002 Draft … Made her WUSA debut on April 13 vs. San Jose.
Mexican Women's National Team: 
Has 29 caps and three goals … Member of the team that competed in the Australia Cup in January, 2003 … Played every game during the 2002 Gold Cup Tournament … Member of the 1999 Women's World Cup Team.
College:
Gonzalez earned second team NSCAA All-American honors in her final year at Notre Dame…despite making several position changes through the Notre Dame season, Gonzales finished the 2001 season as a solid part of the Notre Dame defense, starting all of the Irish 21 games, scoring once and adding one assist while helping hold opponents to just 18 goals in 21 games…Gonzalez also garnered first team All Big East honors…As a senior, Gonzalez was an integral part of the Irish defense that posted 16 shut-outs and led the nation in goals against average (0.39)…Ranked as top scorer for Irish defenders with four goals and one assist…In 1999, after returning from a knee injury suffered the year prior, Gonzalez played a key role as a reserve for the Irish, scoring five goals and adding six assists finishing with 16 points…Missed sophomore year while recovering from a summer knee injury…As a freshman, appearing in her first collegiate game, Gonzalez scored one goal and added an assist and finished with 10 on the season, adding five assists for 25 points.
High School/Club: 
Would play soccer at the end of each season after the conclusion of the basketball season at Plano…Member of the Dallas Sting Club Team that won the 1995 under-16 National Championship.
Personal:
Grew up playing soccer on boys soccer teams while living in Corpus Christi, TX before moving with her family to Richardson, TX…brother Rene played soccer for Navy.
Tiffeny Milbrett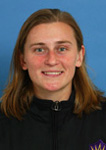 Hometown:
Portland, OR
Residence:
New York, NY
College:
University of Portland
United States Women's National Team member
U.S. Soccer's Female Athlete of the Year for 2000, 2001
Scored 100th international goal in 2005
All-time leading scorer in the WUSA with 26 goals, 11 assists
Tiffeny – a graduate of the late Clive Charles-led Pilots – is one of the all-time leading goal scorers and one of the cornerstones of the U.S. Women's National teams of the '90s and early 2000s.
WUSA:
A tremendous goal scorer, Milbrett's ability to see and create dangerous chances is unmatched in the WUSA … She is the all-time leading scorer in WUSA history (26g, 11a, 63 pts.) … 2002: Milbrett finished eighth in the WUSA in scoring in 2002 (10 g, 8a, 28 pts.) while leading the Power in scoring for the second straight season … The New York forward was named to the All-WUSA Second Team in 2002 … Milbrett recorded her second career hat trick in 2002 (June 15 at San Jose) … 2001: A founding player in the WUSA, she was named WUSA MVP & Offensive Player of the Year … Led the team in goals (16), points (35), shots (73), shots on goal (42) and fouls suffered (38) … Recorded a team high four game-winning goals and also had a game-winning assist … Recorded the first hat trick in WUSA history, leading the Power to a 3-1 victory over Boston on June 22 … Had four multi-goal games.
U.S. National Team:
Was named U.S. Soccer's Chevrolet Female Athlete of the Year for 2000 and 2001 … Is third on the U.S. all-time scoring list … Has the third most assists and goals in U.S. history … Scored four goals in her first 20 games before scoring 82 in the next 149 games through the end of 2001 … 2002: Played in just 12 matches for the USA, but scored nine goals with six assists, finishing tied for second on the team in scoring … Seven of her nine goals came in the 2002 CONCACAF Women's Gold Cup, for which she was named Tournament MVP … Tied a WNT record with five goals in one game, including a natural hat trick in the first nine minutes, in a 9-0 win over Panama on Nov. 2 … Scored the first goal in the 2-1 overtime win over Canada in the Women's Gold Cup final on a brilliant volley … 2001: Led the USA in goals scored with three, tallying in both Independence Day Series matches against Canada and also against Germany in the Nike U.S. Women's Cup … Was one of three nominees (along with U.S. teammate Mia Hamm and China superstar Sun Wen) for the first-ever FIFA Women's World Player of the Year … 2000: Was named U.S. Chevrolet Female Athlete of the Year … 2000 Olympic Silver Medallist … 2000 CONCACAF Offensive MVP for the Tournament … Scored 15 goals and nine assists for the US in 2000 … Tied as second leading goal-scorer at 2000 Olympics with three goals including two in the championship against Norway … 1999: The USA's leading scorer in the 1999 Women's World Cup with three goals … Was the USA's leading scorer in 1999 with 21 goals and 12 assists in 27 games, the first time she has led the team in scoring … 1998: With 14 goals and nine assists in 1998, she finished second on the team in scoring behind Mia Hamm for the third consecutive year … Was a member of the 1998 Goodwill Games gold medal-winning team, scoring a goal in the semifinal against Denmark … 1997: Set the U.S. Women's National Team record for most assists in a game with five against Australia on June 5, 1997 … 1996: Was a member of the gold medal-winning U.S. Women's National Team at the 1996 Olympics … Scored two goals at the Olympic games, including the game-winner against China in the final to capture the gold medal … 1995: Was a member of the team that finished third at the 1995 FIFA Women's World Cup in Sweden … Tied with Kristine Lilly and Tisha Venturini as the team goal scoring leader at Sweden '95 with three after coming off the bench to replace the injured Michelle Akers … Pre-1995: Played in 20 games for the USA from 1991-1994, before emerging in 1995 to play in 21 games and became a consistent starter in 1996 leading up to the Olympics … First Appearance: Aug. 4, 1991, vs. China … First Goal: Aug. 16, 1992, vs. Norway … U.S. Youth National Team: Was a member of the U.S. Under-20 Women's Team from 1990-1993 and helped win the 1993 International Women's Tournament in Montricoux, France.
College/High School:
Played at the University of Portland from 1990-'95 … Named to Soccer America's College Team of the Decade for the 1990's … Tied for fourth for career points in NCAA history with 246 … Tied for second for career goals in NCAA history with 103 … Portland all-time leading scorer with 103 goals and assist leader with 40 in 74 games … Finalist for the 1991, '92 and '94 Hermann Trophy and Missouri Athletic Club Award … Three-time NSCAA All-American (1991, '92 and '94) … West Coast Conference Offensive Player of the Year in 1992 & '94 … Four-time First-Team All Far West Region selection … Led the nation in scoring with 30 goals and 8 assists in 1994 … Helped Portland to the NCAA Final Four in 1994 and was named to the All-Tournament team … Nation's second-leading scorer in 1992 with 30 goals and 12 assists … Led Portland with 25 goals and six assists in 1991… Named Soccer America's Freshman Soccer Player of the Year in 1990 … Attended Hillsboro High School from 1987-'90 … Three-time Oregonian 4A Player of the Year and two-time Parade Magazine All-American … Holds Oregon high school records with 54 goals in a season and 131 for a career … Lettered three times in basketball and four times in track in high school.
Personal:
Daughter of Elsie Milbrett … Sister to Mark (37) … Majored in Communications Management and minored in German at the University of Portland … Loves relaxing at her favorite coffee house with an iced double tall latte … Hobbies include cooking, making improvements on her house, listening to music and playing an occasional round of golf.
Kim Sutton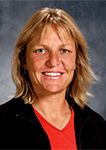 Hometown:
Santa Rosa, CA
Residence:
Chico, CA
College:
Sonoma State University
Head Coach Chico State University
1998 PacWest Conference Coach of the Year
All-Conference for Sonoma State in 1986
Competed for Team USA on its 1987 tour of Europe and the Soviet Union
Kim Sutton is embarking on her 11th season as head coach at Chico State. No stranger to winning, on entering the 2010 season her overall record was 220-124-49.
Kim coached at Humboldt State for six years beginning in 1995 and led the Lumberjacks to a pair of Pacific West Conference titles, two NCAA Tournament appearances, and an overall record of 55-42-14. Her teams also excelled off the field, boasting overall team GPA's of over 3.0 all six seasons.
At Humboldt State Sutton got the fledgling soccer program off to a very fast start, leading the Lumberjacks to the NCAA quarterfinals in 1997, the soccer program's second year as an intercollegiate sport. The next season (1998) Sutton earned Pacific West Conference Coach of the Year honors.
Prior to her work at Humboldt State, Sutton was the head coach at Santa Rosa Junior College from 1990-1995. While there, she led the team to a pair of State Championship matches.
Sutton graduated with a B.A. in physical education from Sonoma State University in 1989, with an emphasis in teacher preparation and a minor in chemistry. She earned her master's in physical education with an emphasis in biochemical kinesiology from Sonoma State in 1993.