To contact camp directly regarding last-minute changes to arrival or pick-up plans, call Lindsay at 858-776-7117 (Sunday noon through Friday noon only) or Cliff at 206-963-9047. For non-urgent matters, please call or send an email message to the office.
2020 Camp Is Canceled
Northwest Soccer Camp's 2020 summer program is canceled. By way of review, by now you will know that COVID-19 – coupled with our host's (Bastyr University) announcement that neither lodging nor meals will be available this summer – led to the cancellation of our 49th year of camping.
Day Camp alternative which, at this point will not be possible during the summer months. What IS still on the Planning Board is the possibility of a modified Day Camp program in the Fall. I hasten to say that this will depend on three major items: 1. Schools will not reopen; 2. We have a site or sites available and, 3. Qualified staff who will provide the high standard of training and instruction long the hallmark of our Northwest Soccer Camp program.
Please be assured that we will continue to update you on our website www.nwsoccer.org and my memos to you. In addition, (riley@teamsportsadmin.com (425-276-7813) and cliff@nwsoccer.org 206-963-9047 are available to answer your questions.
Stay Connected with Northwest Soccer Camp!

Like us on Facebook!
facebook.com/NorthwestSoccerCamp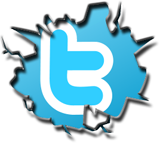 Follow us on Twitter!
twitter.com/nwsoccercamp