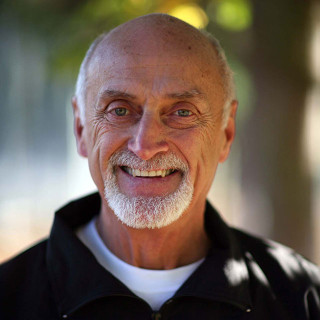 President / Executive Director
Hometown: Detroit, MI
Residence: Seattle, WA
1986 National Coach of the Year

Top four winningest coach in collegiate soccer

Seattle Sports Star of the Year

Secretary-Editor NCAA Soccer Rules Committee 1976-2012

Executive Director NISOA 2009-2015

Sounder FC Golden Scarf Recipient

Member of ten Halls of Fame

US Soccer Lifetime Achievement Award

US Soccer Hall of Fame member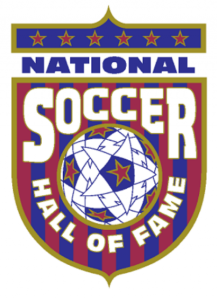 Cliff directs overall camp operations and participates throughout the summer in overseeing every aspect of the camp program. He has even promised to resurrect some of the famous skits from earlier years and may even be coaxed to tell "˜The Story of the Nub!!!' Elite Week campers are free to ask Cliff about how to Maximize Strategies for Personal and Team Performance! A Must!
From the inception of Northwest Soccer Camp, Cliff and his highly professional staff have insisted that every aspect of the program be closely supervised, lovingly scrutinized, and carefully given personal attention.
C. Cliff McCrath (Uncle Nubby) holds some of the most enviable records in collegiate soccer. His personal credits include some of the following:
He is #2 in all-time collegiate coaching victories (597) and is among an exclusive handful of coaches to have directed his teams to five NCAA championships. Such accomplishments have not gone unnoticed.
In 1993 he joined another elite group with his induction into the United States Soccer Hall of Fame in Oneonta, New York. He was already a hall of fame member of the National Association of Intercollegiate Athletics (NAIA), Wheaton College and four other Halls.
Teams Cliff has coached have been in postseason playoffs 36 times, reaching the final four 17 times, the championship game 10 times – winning 5 national championships.
Although the trademarks of McCrath's teams are teamwork and unselfishness, there is not only ample opportunity for players to reach their true potential but to showcase individual talent as well. In fact, 36 former players have been drafted by professional teams. McCrath also has instilled in those young men the desire to give back to the community and to the game. Over 150 of his former players have also followed in his footsteps and are now coaching in the high school and collegiate ranks.
Together with the late UW coaching legend Mike Ryan, he cofounded Northwest Soccer Camp and for the past 40 summers has been providing the best in soccer camp programs for the area and nation's youth (Northwest Soccer Camp alumni represent 39 states and 14 foreign countries).  In addition, a several campers have gone on to the international stage . . . most notably Kasey Keller, recently retired goalkeeper for the Seattle Sounders FC, and Michelle Akers, FIFA's Female Player of the Century and star of the US Women's National team that won world championships in 1991 and 1999.  On the personal level, McCrath has served in a variety of national programs, most notably as the Secretary-Rules Editor for NCAA Men's and Women's Rules Committee and as Executive Director of the National Intercollegiate Soccer Officials Association. He also was the founding chair of the board of directors for Soccer in the Streets, and is the President and Cofounder of Soccer Saves – a humanitarian outreach to the world's underprivileged teenagers.  McCrath served on the advisory board for Diadora America and in 1994 he was World Cup Ambassador for Sprint.
Charles Clifford McCrath was born February 3, 1936, in Detroit, Michigan, and has a grown daughter, Stacey McCrath-Smith, whose oldest son Keith Charles Smith is a budding star with the Oregon University basketball team and younger son Stevie Smith is a sophomore phenom for Rainier Beach HS where his dad, Hall of Famer Keith Smith, is principal! Son Steve (men's soccer coach at Barry University in Miami, FL) and his wife Katie – a former All-American volleyball player – have a 2-year-old son Kieran and a baby girl Sienna born January 5, 2017.