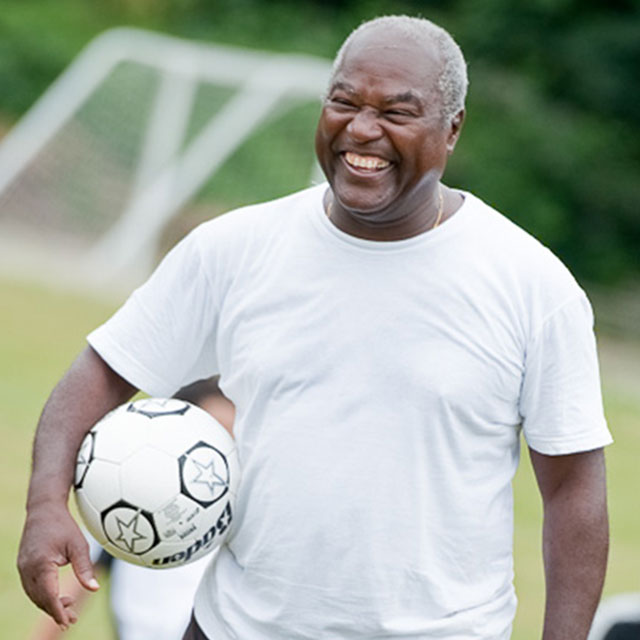 …
Edu appeared on to the Brazilian soccer scene when he signed his first professional contract with Santos FC, Pele's club, at the age of 16. By the time Edu was 17 he had already joined the Brazilian national team and was on his way to his first world cup (England 1966) as the youngest ever player to go to a World Cup.  Four years later, Edu was a member of Brazil's 1970 World Cup championship squad (Mexico).  Edu's third and final world cup appearance with Brazil was in 1974, in Germany, where Brazil finished fourth in the tournament.
Edu was a teammate of the great Pele with Santos FC for thirteen years.  Together they were one of the most feared duos in the game, and scored over 1500 professional goals combined.  Many of the goals that Pele scored over the years were assisted by Edu, and vice versa.
Edu has been devoted to the game all his life and continues to play in celebrity and charity games all over the world.  He also runs a youth soccer academy in Sao Paulo, Brazil.  His love and devotion to the game makes him a big hit with youth players all over the world.  Edu has been a visitor at NSC since the year 2000.