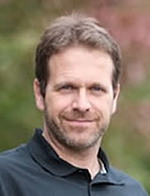 Hometown:
Richland, WA
Residence:
Kenmore, WA
College:
Pacific Lutheran University, University of Washington
BS in Biological Research from Pacific Lutheran University
Physical Therapy Degree from University of Washington
Founder Corpore Sano, a nationally recognized physical therapy clinic
Editor/Contributor to several sports publications
Enjoys soccer, cycling, alpine skiing in his free time.
Erik is a national authority on bicycle biomechanics and injury intervention and prevention. His rehabilitation strategies utilize elements of keen biomechanical assessment, restoration of motion, coordination, and strength. Erik's extensive coaching experience in cycling, soccer, and skiing help in planning a successful return to one's sport. Erik received his Bachelor of Science in Biological Research from Pacific Lutheran University, and his Physical Therapy degree from the University of Washington. He is also an editor/contributor to several cycling publications.