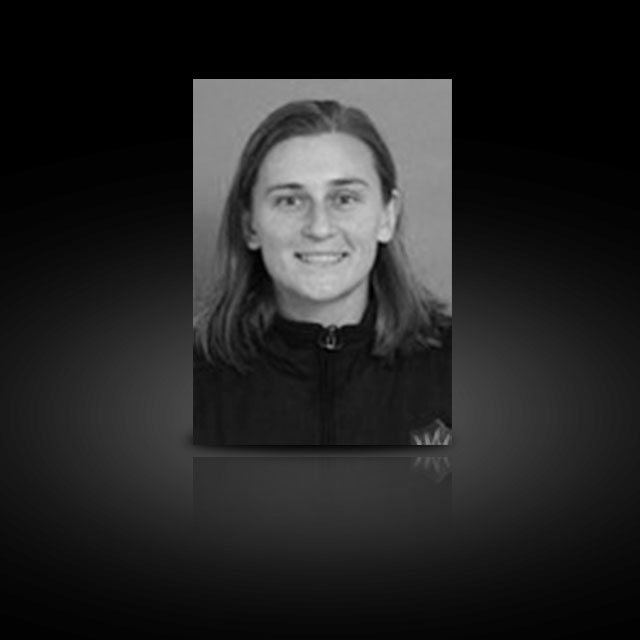 Hometown:
Portland, OR
Residence:
New York, NY
College:
University of Portland
United States Women's National Team member
U.S. Soccer's Female Athlete of the Year for 2000, 2001
Scored 100th international goal in 2005
All-time leading scorer in the WUSA with 26 goals, 11 assists
Tiffeny – a graduate of the late Clive Charles-led Pilots – is one of the all-time leading goal scorers and one of the cornerstones of the U.S. Women's National teams of the "˜90s and early 2000s.
WUSA:
A tremendous goal scorer, Milbrett's ability to see and create dangerous chances is unmatched in the WUSA … She is the all-time leading scorer in WUSA history (26g, 11a, 63 pts.) … 2002: Milbrett finished eighth in the WUSA in scoring in 2002 (10 g, 8a, 28 pts.) while leading the Power in scoring for the second straight season … The New York forward was named to the All-WUSA Second Team in 2002 … Milbrett recorded her second career hat trick in 2002 (June 15 at San Jose) … 2001: A founding player in the WUSA, she was named WUSA MVP & Offensive Player of the Year … Led the team in goals (16), points (35), shots (73), shots on goal (42) and fouls suffered (38) … Recorded a team high four game-winning goals and also had a game-winning assist … Recorded the first hat trick in WUSA history, leading the Power to a 3-1 victory over Boston on June 22 … Had four multi-goal games.
U.S. National Team:
Was named U.S. Soccer's Chevrolet Female Athlete of the Year for 2000 and 2001 … Is third on the U.S. all-time scoring list … Has the third most assists and goals in U.S. history … Scored four goals in her first 20 games before scoring 82 in the next 149 games through the end of 2001 … 2002: Played in just 12 matches for the USA, but scored nine goals with six assists, finishing tied for second on the team in scoring … Seven of her nine goals came in the 2002 CONCACAF Women's Gold Cup, for which she was named Tournament MVP … Tied a WNT record with five goals in one game, including a natural hat trick in the first nine minutes, in a 9-0 win over Panama on Nov. 2 … Scored the first goal in the 2-1 overtime win over Canada in the Women's Gold Cup final on a brilliant volley … 2001: Led the USA in goals scored with three, tallying in both Independence Day Series matches against Canada and also against Germany in the Nike U.S. Women's Cup … Was one of three nominees (along with U.S. teammate Mia Hamm and China superstar Sun Wen) for the first-ever FIFA Women's World Player of the Year … 2000: Was named U.S. Chevrolet Female Athlete of the Year … 2000 Olympic Silver Medallist … 2000 CONCACAF Offensive MVP for the Tournament … Scored 15 goals and nine assists for the US in 2000 … Tied as second leading goal-scorer at 2000 Olympics with three goals including two in the championship against Norway … 1999: The USA's leading scorer in the 1999 Women's World Cup with three goals … Was the USA's leading scorer in 1999 with 21 goals and 12 assists in 27 games, the first time she has led the team in scoring … 1998: With 14 goals and nine assists in 1998, she finished second on the team in scoring behind Mia Hamm for the third consecutive year … Was a member of the 1998 Goodwill Games gold medal-winning team, scoring a goal in the semifinal against Denmark … 1997: Set the U.S. Women's National Team record for most assists in a game with five against Australia on June 5, 1997 … 1996: Was a member of the gold medal-winning U.S. Women's National Team at the 1996 Olympics … Scored two goals at the Olympic games, including the game-winner against China in the final to capture the gold medal … 1995: Was a member of the team that finished third at the 1995 FIFA Women's World Cup in Sweden … Tied with Kristine Lilly and Tisha Venturini as the team goal scoring leader at Sweden '95 with three after coming off the bench to replace the injured Michelle Akers … Pre-1995: Played in 20 games for the USA from 1991-1994, before emerging in 1995 to play in 21 games and became a consistent starter in 1996 leading up to the Olympics … First Appearance: Aug. 4, 1991, vs. China … First Goal: Aug. 16, 1992, vs. Norway … U.S. Youth National Team: Was a member of the U.S. Under-20 Women's Team from 1990-1993 and helped win the 1993 International Women's Tournament in Montricoux, France.
College/High School:
Played at the University of Portland from 1990-'95 … Named to Soccer America's College Team of the Decade for the 1990's … Tied for fourth for career points in NCAA history with 246 … Tied for second for career goals in NCAA history with 103 … Portland all-time leading scorer with 103 goals and assist leader with 40 in 74 games … Finalist for the 1991, '92 and '94 Hermann Trophy and Missouri Athletic Club Award … Three-time NSCAA All-American (1991, '92 and '94) … West Coast Conference Offensive Player of the Year in 1992 & '94 … Four-time First-Team All Far West Region selection … Led the nation in scoring with 30 goals and 8 assists in 1994 … Helped Portland to the NCAA Final Four in 1994 and was named to the All-Tournament team … Nation's second-leading scorer in 1992 with 30 goals and 12 assists … Led Portland with 25 goals and six assists in 1991… Named Soccer America's Freshman Soccer Player of the Year in 1990 … Attended Hillsboro High School from 1987-'90 … Three-time Oregonian 4A Player of the Year and two-time Parade Magazine All-American … Holds Oregon high school records with 54 goals in a season and 131 for a career … Lettered three times in basketball and four times in track in high school.
Personal:
Daughter of Elsie Milbrett … Sister to Mark (37) … Majored in Communications Management and minored in German at the University of Portland … Loves relaxing at her favorite coffee house with an iced double tall latte … Hobbies include cooking, making improvements on her house, listening to music and playing an occasional round of golf.